How AI Will Revolutionize Web Design
Artificial Intelligence (AI) has emerged as a transformative technology across various industries, and web design is no exception.
The integration of AI algorithms and machine learning techniques in web development processes holds immense potential for improving the overall design, functionality, and user experience of websites. From automated design suggestions to personalized content generation, AI is revolutionizing web design in numerous ways, paving the way for a more efficient and user-centric online experience.
Automated Design Suggestions
One of the most significant contributions of AI to web design lies in its ability to provide automated web design suggestions. Traditionally, web designers rely on their expertise and creativity to create visually appealing layouts and user interfaces. However, AI-powered design tools can analyze vast amounts of data, including user preferences, industry trends, and design principles, to generate design suggestions that align with the specific requirements and goals of a website. These tools can significantly reduce the design iteration time and enable designers to explore a wider range of design options, resulting in more engaging and visually appealing websites.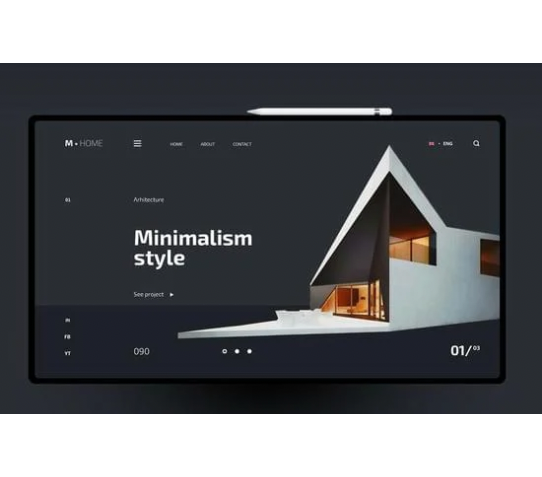 Personalised User Experiences
AI algorithms excel at analyzing user data and understanding individual preferences. By leveraging this capability, web designers can create personalized user experiences tailored to each visitor. AI-powered recommendation systems can analyze user behavior, demographics, and browsing history to present relevant content, products, or services that align with the user's interests. This level of personalization enhances user engagement, increases conversion rates, and fosters a sense of connection between the user and the website.
Intelligent Chatbots and Virtual Assistants
Intelligent chatbots and virtual assistants are becoming increasingly common on websites as they provide immediate support and enhance user interactions. This is a tool that many use,  personally at WDA Web Design Studios located in Aberdeen, Scotland we do not, we prefer the human element but can see how some larger organizations can make use of the chatbot.  AI enables chatbots to understand natural language and context, allowing them to engage in meaningful conversations with users. They can answer frequently asked questions, provide product recommendations, and assist with various tasks, improving the overall user experience. By incorporating AI into web design, businesses can offer 24/7 support, streamline customer service processes, and ensure prompt and accurate responses to user inquiries.
Enhanced Content Generation
Content creation is a critical aspect of web design, and AI is transforming this area as well. AI algorithms can analyze vast amounts of data, extract relevant information, and generate content that is coherent, relevant, and engaging. This technology can be particularly useful in automating repetitive content creation tasks, such as generating meta descriptions, writing product descriptions, or creating blog posts. AI-powered content generation tools can save time and effort for web designers, allowing them to focus on more strategic aspects of web development.
Advanced Data Analytics
AI can also revolutionize web design through advanced data analytics capabilities. By analyzing user interactions, AI algorithms can uncover valuable insights about user behavior, preferences, and pain points. This information can be utilized to optimize website design, improve user flows, and identify areas for improvement. AI-powered analytics tools can provide real-time data, generate comprehensive reports, and offer actionable recommendations, empowering web designers to make data-driven decisions and continually enhance the user experience.
Efficient Testing and Bug Detection
Web design often involves rigorous testing to ensure functionality and identify any bugs or errors. AI-powered testing tools can automate this process and significantly improve its efficiency. Machine learning algorithms can simulate user interactions, perform extensive testing scenarios, and detect potential issues before they impact the user experience. By automating testing and bug detection, AI enables web designers to save time, streamline the development process, and deliver high-quality websites with fewer bugs and glitches.
Responsive Design Optimization
With the increasing use of mobile devices, responsive web design has become crucial to provide seamless user experiences across different screen sizes. AI algorithms can analyze user data and device information to optimize the responsive design of websites. By understanding user preferences and behavior on different devices, AI-powered tools can automatically adjust the layout, font sizes, and other design elements to ensure optimal visibility and usability. This level of responsiveness enhances the user experience and improves the website's performance on various platforms.
Automated Content Curation
Content curation is an essential aspect of web design, especially for websites that frequently publish articles, news, or other media. AI algorithms can analyse vast amounts of content from various sources, filter out irrelevant or low-quality information, and curate a personalized selection of content for each user. This automated content curation saves time for web designers and ensures that users are presented with the most relevant and engaging content based on their interests and preferences.  Also read our article on The Future Of Social And Digital Marketing: Embracing AI-Powered Strategies
Predictive Analytics for User Behavior
AI-powered predictive analytics enables web designers to anticipate user behavior and tailor their designs accordingly.  By analyzing historical user data, AI algorithms can predict user actions, preferences, and conversion patterns. This information can be leveraged to optimize website layouts, call-to-action placements, and content positioning to maximize user engagement and conversions. Predictive analytics empowers web designers to make data-driven design decisions, resulting in more effective and user-centric websites.
Automated Security Enhancements
Web security is a top priority for any website owner. AI algorithms can play a vital role in identifying potential security threats and enhancing website security measures. AI-powered security systems can analyze patterns and anomalies in user behavior, detect and prevent malicious activities, and provide real-time alerts. By automating security enhancements, web designers can ensure the integrity and safety of their websites, protecting user data and maintaining trust.
Conclusion of AI Web Design
The integration of AI in web design brings forth a new era of innovation and efficiency. From automated design suggestions to personalized user experiences, AI-powered tools and algorithms are revolutionizing the way websites are designed and developed. By leveraging AI, web designers can streamline processes, enhance user experiences, and make data-driven decisions. As AI technology continues to advance, we can expect further improvements in web design, ultimately leading to more engaging, user-centric, and visually stunning websites.
WDA Web Design Studio Aberdeen, Scotland