Welcome to our digital playground – Just a few of our web design creations.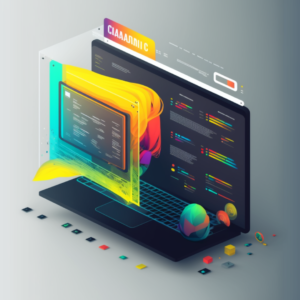 We have the power to help you!
Frequently Asked
Questions
WDA Design Studio, your premier web design agency in Aberdeen! If you're searching for creative performing web design services that will elevate your online presence, you've come to the right place. Our team of talented designers and developers is dedicated to delivering exceptional websites that not only look stunning but also drive real results for your business.
As a leading web design agency in Aberdeen, we understand the importance of creating websites that are not only visually appealing but also optimised for search engines. With our expertise in search engine optimization (SEO), we ensure that your website ranks high in relevant search results, driving organic traffic and attracting potential customers.
At WDA Design Studio, we take a customised approach to every project. We believe that every business is unique, and your website should reflect that. Our team works closely with you to understand your brand, target audience, and business goals, allowing us to create a tailored web design solution that perfectly aligns with your vision.
Our web design process focuses on user experience and engagement. We design intuitive and user-friendly websites that captivate your visitors and keep them coming back for more. By incorporating the latest design trends and techniques, we create modern and responsive websites that look great on any device, whether it's a desktop computer, smartphone, or tablet.
As experts in web design, we also understand the importance of fast loading times and optimised performance. Our websites are built with clean and efficient code, ensuring smooth navigation and excellent user experience. This not only keeps your visitors engaged but also improves your website's search engine rankings.
At WDA Design Studio, we pride ourselves on our commitment to customer satisfaction. We provide ongoing support and maintenance for your website, ensuring that it remains up-to-date and secure. Our friendly and knowledgeable team is always available to address any questions or concerns you may have, providing you with peace of mind and the confidence to focus on growing your business.
Ready to take your online presence to new heights? Contact WDA Design Studio, the leading web design agency in Aberdeen, today. Let us help you create a visually stunning and search engine optimised website that will drive traffic, generate leads, and boost your business. Get in touch with us now and let's embark on a remarkable digital journey together!